Need system management, network management and IT support?
Based in Parkland, Florida – serving clients nationwide.
11217 NW 70th Ct, Parkland, FL 33076
Available when you need it: Monday to Sunday, 12 AM - 11:59 PM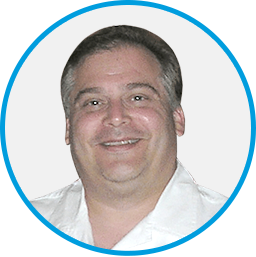 About us
Hi, I'm Marshall Kass!
Incorporated in 1992, Romy Computer Services is a family owned and operated business and has been providing Computers, Computer Services, Networking Services and Computer Peripherals for over 30 years. Romy Computer Services specializes in small business and home offices as well as in personal services. As a "concierge" service provider, Romy Computer Services provides our customers a virtual IT service with quick response times and a sense of partnership in your business.
Quick response time - We deliver professional services in record time
Data Protection - We are committed to protecting your data
Services
We will manage all aspects of your computer world in a proactive, responsive and reasonably priced manner.

Network Services
Onsite and Remote
We provide services for any size network, either in person or connecting remotely.

Network Design Setup
& Maintenance
We design, install and maintain computer networks of any size, customized to meet your needs.

Cloud
services
We are proficient in working with cloud services from all major cloud computing providers.

Windows and Mac
Sales & Services
We'll get you the technology and equipment you need, fast, efficient and price-effective.
Expertise
With over three decades of experience in Computers, Computer Services, Networking Services and Computer Peripherals, we are a certified Microsoft Partner, HP Partner, Dell Partner and IBM Partner.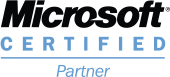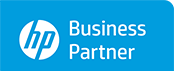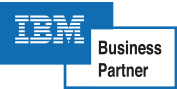 What Our Clients Say
Extremely Reliable, Outstanding Support with PC/Server and MS Windows. Fixed and supports all of our networks. Responsive and fair pricing.
Bob Chapin
Flying Coyotes Marketing
His willingness to find solutions and correct any problems we may have or introduce better ways/programs to accommodate our business needs has always been his priority.
Jane Serafin
Aronberg & Aronberg
Marshall is an expert in his field. He gets the job done, and is a delight to deal with. Marshall takes pride in his work and promptly addresses all of your concerns.
Cynthis Simpson-Cannon
Simpson-Cannon Law Firm
Located in Parkland for over 16 years, RCS has also been a major contributor to our local community. Romy was instrumental in developing, marketing and providing both support and funding to the "SmartStart" initiative at the Parkland Public Library. It is a student run and operated free tutoring service, which was instituted in 2013, and has been providing tutoring services in all subject to hundreds of students from grade school to High School over the years.
2019 Best of Parkland Awards
Computer Consultant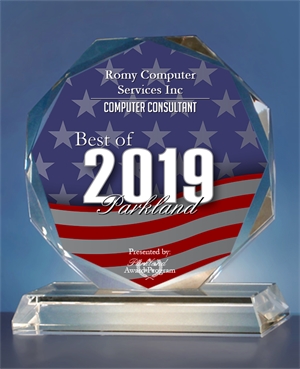 2020 Best of Parkland Awards
Computer Consultant